Mix it up a bit in Croatia
Spending all day wandering cobblestone streets, eating great Dalmatian dishes, photographing ancient sites and ticking off everything on your to do  list is great, however, I bet you would like to try something different. Am I right?
If I am, then you may want to take a few pointers from our blog. My suggestions will help you to mix it up a bit!
Swim under a waterfall
Those epic teal, turquoise and deep blue waterfalls that you've seen on many travel brochures, websites and travel blogs are probably those of Plitvice Lakes. Whilst Plitvice Lakes is a top tourist attraction in Croatia due to the very sensitive environment you can't swim there.
So, instead enjoy a family boat ride to Krka National Park via Skradinski buk beginning at Skradin. Krka National Park is more than just the waterfalls, so be sure to take a look around before your swim. Then make a bee-line to the lower lake and dive in and stand under the falls.
Get off your smartphone and go windsurfing
There are at least a dozen great windsurfing locations I can think of, including Nin, Viganj, Savudrija and in Bol on Brač Island. iPad's down, and sails up. Even if you have never windsurfed before you can give it a go. There are a number of windsurfing schools along Croatia's coast and lots of places have equipment hire.
Perfect for legs is to hop in a jeep and head off or up high and explore. We took a photo jeep safari in Hvar. And had a fabulous time.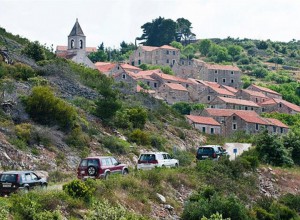 Raft grade 2-3 whitewater rapids on the Cetina River
Children over 9 years-of-age can climb into a raft with you and whitewater raft down the Cetina River, close to Omiš, 25kms south of Split.
The rafting tour in Croatia that we took came with pre raft snacks, equipment hire, experienced guide and post rafting snacks. Lasting from 8am to 2pm, rafting in Croatia is the ultimate outdoor adventures for travelers. It is safe and guaranteed to have you and your kids smiling from ear-to-ear.
You will love diving  in Croatia as the waters are so very calm. While diving the most interesting thing you will see are likely to be small fish, sea cucumbers and urchins, but also you can go and explore the remains of shipwrecks.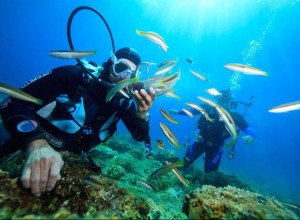 We loved it so much we want to go back and do it again. There is a minimum age of 9 years to be able to take part, but the good news for you is that there is no maximum age.