The Game of Thrones effect
They are talking about Croatia! Dubrovnik, Split, Klis. A cast totally in love with the country, its culture, food and heritage. Is the Game of Thrones effect about to rollercoaster?
It started slowly with the first filming in Dubrovnik in 2011, but Game of Thrones tourism is expanding rapidly, just another link in the rich tourism offer in Dalmatia. In a scene dominated by the sea and beaches, Game of Thrones tourism has to reach people, get them a bit off the beach and start exploring some of the region's rich cultural treasures inland, such as Klis Fortress.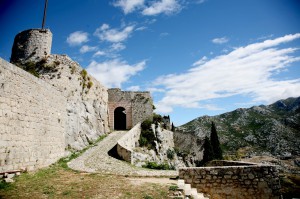 A sign of the growing international importance of Game of Thrones to the Croatian tourism industry is reflected in a recent excellent article in the illustrious Forbes magazine, which says that the popular HBO series is transforming Croatia into a 'Kingdom of Tourism' and uses a phrase to describe the army of fans visiting the sites, which I had not heard before but quite liked – set jetting.
Our excursion portal gives You the possibility to book your own Game of Thrones tour from many destinations in Central Dalmatia, as well as in Dubrovnik. Be a true fan, and join us in set jetting!