The stories you bring back from Prague
Of course Prague has a lot to offer, many different historical attractions that are surely to pop up wherever you search for things to do in Prague, such as "Wenceslas Square", "Charles Bridge", "Prague Castle", "Old Town Square" and a lot more…
No doubt that you are going to visit those places when you go to Prague, there is no way to miss them – just by walking in the center you will stumble upon them. But when you come home from Prague, are you really going to talk about the Wenceslas Square, the bridge, the castle and other attractions, or are you going to tell your friends and family about the atmosphere and the adventures you had in Prague? That's our point – take focus on the adventure and the experience you will have rather than having in focus visiting as many attractions as possible.
What do we mean by that? Visit the places that are not so common, not so widely known and have an experience worth sharing! Here is our top pick for the adventurous people visiting Prague:
Beer tasting and brewery visits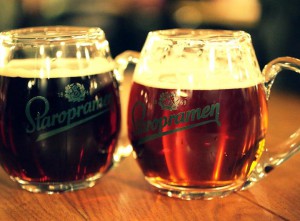 Prauge is famous for it's delicious beer, so get  a closeup of it's manufacturing process and have a taste in one of the oldest brewery in Prague.
Prague beer tasting and brewery visits
Prague Skydiving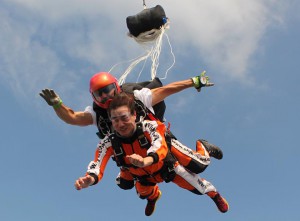 Ready for some adrenaline? Prague is a very popular place to try skydiving, as they offer quality service and it's one of the cheapest places to try it (around 155 € per person).
Prague Skydiving
Prague racing experience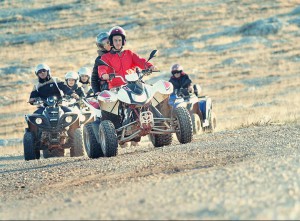 How about racing with your friends and match you skills on the track? Dirt or asphalt? It's your pick:
Prague Racing and Driving Tours
Prague room escape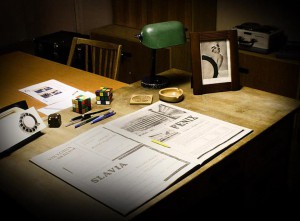 Created based on the popular computer game genre "Room escape" – you are locked in a room and you are required to solve a puzzle using clues and wit, and finally reaching your goal – escape the room! This experience is brought to real life and you and your friends need to cooperate to solve the mystery behind the game. Have fun!
Prague Room Escape
Prauge horse riding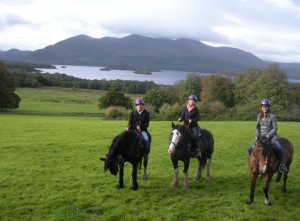 Have you ever tried horse riding? Get familiar with this extraordinary animal that helped humans for transportation for thousands of years before the industrial revolution, and be a a part of nature like you never felt before. Prague surroundings offer excellent viewings and paths for horse riding.
Prague Horse Riding
Traveling is not only about the history and architecture, but the experiences that make us who we are. Do you remember every church you visited while traveling? No? But some experiences you will never forget, like that song lyric goes: "live a life you will remember".